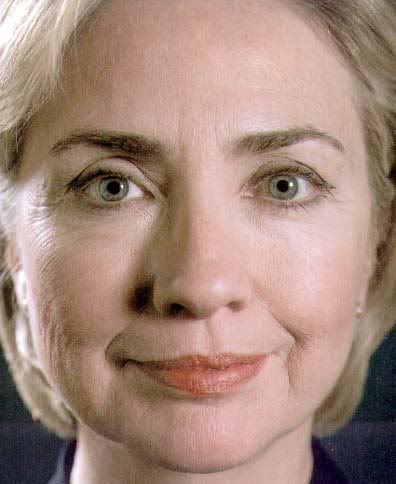 She Who Must Not Be Named is now accusing Republicans who support enforcement of immigration laws of trying to establish a "police state." That is absurd. Enforcing immigration laws does not require police officers to knock on every door demanding identification. All that is required to enforce immigration laws is to patrol the borders and deport illegal immigrants when they are encountered. Of course, She Who Must Not Be Named views every illegal alien who enters the country as an illegal vote for her Presidential campaign. (Let's require ID at the polls).
In addition to be flat out wrong, She Who Must Not Be Named is once again showing her political ineptitude by slandering the majority of Americans who want to enforce laws against illegal immigration. I hope she continues to pursue this strategy.
While we're on the topic of a police state, I'd like to point out that using your bar bouncer friend to round up the FBI files of your political opponents is something far more likely to be found in a police state. She Who Must Not Be Named has a past you see. Unlike during the 1990s, today we have an alternative media which is ready to expose this woman's hysterical rantings and hypocrisy.