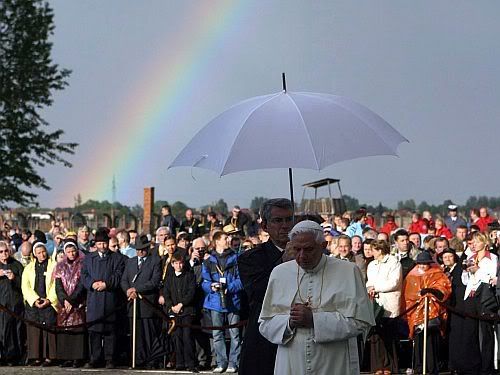 It was reported today that Pope Benedict XVI asked God why he remained silent during the Holocaust? This is of course a more specific and gut wrenching version of the question: "why is there evil in the world?" In my opinion, free will is the most obvious answer and also the simplest. C.S. Lewis once argued that God would not be loving if he did not give us free will. How perfect can a love of God and from God be if it is neither freely given nor received?
Many in the blogosphere are wondering whether God was silent during the Holocaust. They cite the Allied response to Hitler's 6 million atrocities as evidence that there is good in the world, even with our exercise of free will.
Benedict showed courage by asking this question aloud.