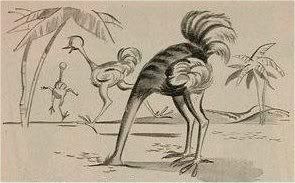 Harry Reid officially just said what he's been thinking all this time: the war in Iraq is lost.  So the Senate Majority leader has pinned his political future on America losing in Iraq.   This is a perfect example of where Al-Qaeda is clearly winning the War on Terror– a few terrific deadly bombings and the press goes nuts, calling for retreat, to which the Dems simply parrot and proceed.  Yet, Harry Reid knows full well that the troop surge is only half finished, therefore it's true merits cannot be presently judged.  He's certainly showing himself to be an opportunistic coward.
Adding to Harry Reid's cut-and-run rhetoric today is this piece from Real Clear Politics, linked from Fox News' political section.  In it, rather than say we lost, Richard Halloran tells us simply:  the pre-9/11 system of defense should be America's new direction.  So just today Reid's saying we've lost, and in a related article Halloran believes we should go back to a doctrine that clearly did not work against terrorists or terrorism.
I honestly believed that the Dems were going to use their 2006 win to shape a victory in their own image with Bush and the Republicans squarely embarrassed by the electoral loss last November.  Yet, the Dems chose a path I can't explain.  America loves success and winning, not failure in the face of a sworn enemy in their media-induced ascendancy.  Yet, the Dems have staked their future on losing at the expense of the nation's prestige, influence, and national security interest at a critical time for ourselves and our enemies.
Picture from Free Republic.