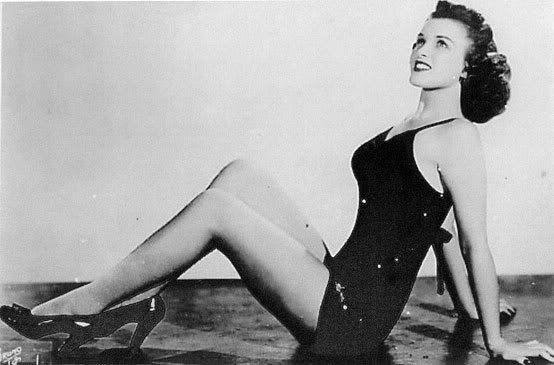 Something tells me this lady would not have been Miss America in today's age. When Venus Ramey, Miss America 1944, discovered a thief on her property, she shot out the tires on his truck with a .38-caliber to prevent him from escaping justice. Undoubtedly a bold move, some people wondered what would have happened if the criminal had tried to physically harm her? According to Ramey:
"If they'd even dared come close to me, they'd be 6 feet under by now."
That's a better answer than the a lot of the other garbage usually heard at today's pageants. This lady is pretty cool.  She owns a gun, knows how to use it, and clearly isn't afraid to use it. Don't expect to see any other criminals on her tobacco farm anytime soon!
Photo: CMT