NO SPOILERS IN THIS POST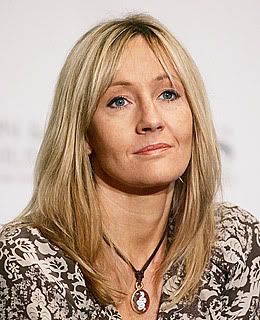 I finished reading the latest Harry Potter book  in a psychotically small amount of time and now know how it all turns out.  I will not ruin anything for those of you who have not yet read it, but I implore you to get a move on!  There's shock, adventure, quest, and everything else you've come to expect from JK Rowling in perhaps her best, most satisfying book of the series.  I'm going to give it another full read.  It's definitely the last one, as JK Rowling has said for a long time. 
After all the hype and excitement calms down what are we left with?  A fantasy series that ranks up there with Lord of the Rings and Star Wars as creating a high level of excitement and anticipation for such a long period of time.  We're left with a great series that has effectively turned kids onto reading for the last decade, though admittedly the last three books have not really been children's books.  There's a distinct morality in this tale and a number of Christian images that emerge, on much the same level that JRR Tolkien melded Christian images and ethics into Lord of the Rings.  Rowling's not Tolkien, no can be, but she's up there with Tolkien and the other great British writers for the quality, depth and message of her over 4000-page, seven book tale, that is now (finally) complete.
Time picture.