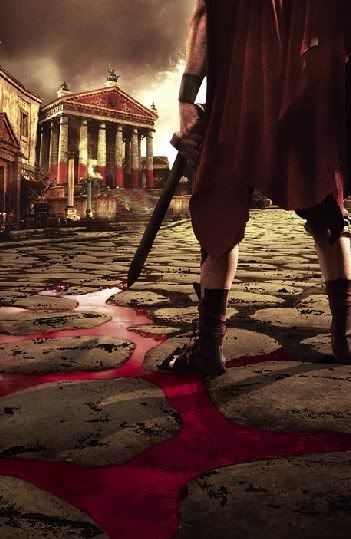 Finally!  Those of us with basic cable can get a chance to indulge in the second half of HBO's Emmy-nominated series, "Rome."  "Rome: The Complete Second Season" is available now, August 7, for complete consumption for anyone interested in a great drama set during the generation between the Roman Republic and the Roman Empire, from the reign of Julius Caesar (Season 1) to the rise of his heir Octavian, as Augustus (Season 2).
Intertwined in the history are subplots of the irrepressible Lucius Vorenus and Titus Pullo, tons of ancient palace intrigue, Atia versus Servilia,  Antony versus Octavian/Brutus/Octavia/Himself/Cleopatra, as well as the usual sex, blood and strange religious and social practices we've come to expect from this series.  Season 2 historically moves much faster than the first season.  I think they rushed it a bit, especially towards the end, but the story is tight and completes the story begun in Season 1.  It's actually a shame that they didn't spread the story out to three solid seasons, but it's great nonetheless.  I'm buying it!
Pic from UAH History Events blog.