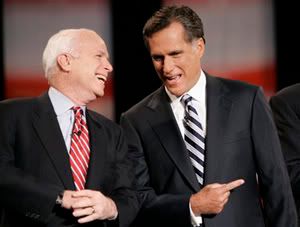 On the Republican side it's Mitt v. McCain 
On the Democrat side it's only She Who Must Not Be Named.
It's being spun as a must-win for Mitt,
While the Dems persist in throwing a fit,
For their delegates don't count for scheduling too early–
Too bad, I like watching the Dems get surly.
AP photo.