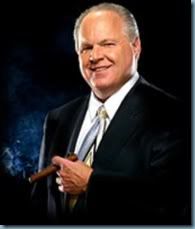 The Democrats via the Democrat Congressional Campaign Committee (DSCC) have foolishly launched an online petition drive against Rush Limbaugh, asking readers to email in their outrage to Rush over his comments that he doesn't want the President to succeed.  Rush's reaction, via his website:
I am greatly puzzled. Why would the Democrats petition against me if I am doing such terrible damage to the GOP? Click here to send messages of love, hope and change TO ME via this petition!
Rush also asks everyone to reverse-petition to the DSCC to stop lying about him.
Have the Democrats not learned that they play fire with Rush at their own peril?  Doesn't anyone remember Harry Reid's letter?