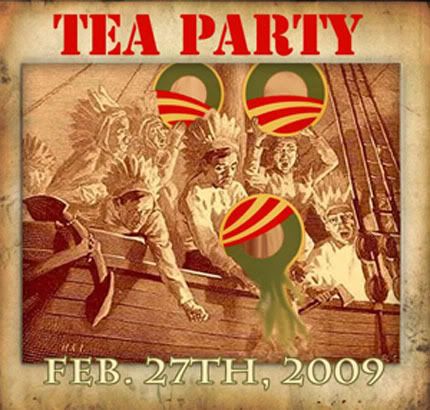 Since the idea of a new "Tea Party" to protest the redistributionist economic policies of the Obama Administration was proposed by Rick Santelli on CNBC, the movement for a Tea Party USA has spread across the country.  More and more protests continue to pop up, including in Chicago, California, Florida, Colorado, Pennsylvania, Texas, Wyoming, and Washington, DC, as well as other cities.  The movement is also starting to get some organization, utilizing social media technology such as Facebook and Twitter to spread the word, organize, and bring out people to protest.  The movement has started to catch notice in Conservative circles in Washington, with Sen. Jim DeMint commenting favorably on the movement to World Net Daily:
I would think it's time to start thinking about peaceful demonstrations. The power of the people is there. Freedom is in the people's hands right now, and it's about to slip through. Really, I think the hope right now is not in Congress to make the right decision, because they're not. It's just whether or not the American people are going to stand up and say enough is enough.
This type of grassroots movement would not be possible without the Internet.  Santelli's video gained wide play on YouTube and through the blogosphere.  Sentiment on the stimulus and the idea for a Chicago Tea Party circulated on Facebook and Twitter, and now protests are being organized in many cities around the country over the biggest expansion of government in history, and the manner in which it was rammed through.  The Rightroots Internet movement is allowing Conservatives across the country to band together and fight for our common cause of liberty and limited government.  It is and will be one of our most powerful weapons in the years to come as we fight the Obama Administration in particular, and liberals in general.
(Pic by: Leo Alberti)