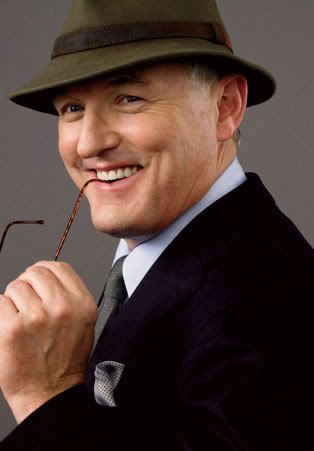 The 2008 election saw the the coining of a new term, the term "Obamacon."  A whole series of Conservatives swooned over Obama's eloquence and promises of Hope and Change, and gave into supporting him, while commenting that Obama couldn't be as liberal as most of us thought.  Included in these Obamacons were the likes of David Brooks, Peggy Noonan, Kathleen Parker, Doug Kmiec, and others.  In their honor, we will be starting a new series on Axis of Right to chronicle when these people cease their swooning and realize just what they voted for.  Some will likely remain on the dark side, while I suspect most others will eventually return to their conservative roots and realize just how wrong they are.
The first returning Obamacon is the son of the great William F. Buckley, Christopher Buckley.  Buckley famously used his heritage to make a splash about supporting Obama, and creating a false controversy that he was fired from National Review.  Today he writes at The Daily Beast, that Obama's "Audacity of Hope" has turned into something else:
The strange thing is that one feels almost unpatriotic, entertaining negative thoughts about Mr. Obama's grand plan, as if one were indulging in—call it—the audacity of nope. It is on the one hand clear that something must be done about our economic woes. But that is very different from saying that spending these vast, oceanic sums of money is the right corrective to a decade of fiscal incontinence.
Welcome back, Mr. Buckley.  We tried to warn you.  Now, which Obamacon will be next to return to the fold?  Allahpundit has his money on Brooks, but I think that it may not be long before Kmiec can no longer stomach Obama's rhetoric and pro-abortion radicalism.  What do you think?