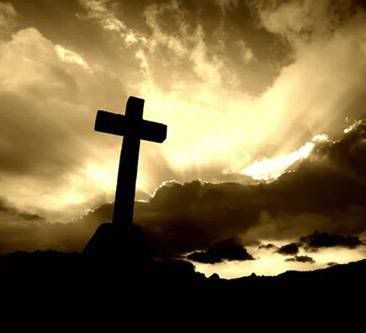 As I mentioned yesterday, I am a bit burnt out from politics, and have decided to focus this week on the more important things in life.  A big part of that for me is my Catholic faith, and this week above all is a good time to reflect on that faith.  Holy Week has always been an important part of my life.  I have been involved in some facet or another in helping to prepare or to take part in the Holy Week liturgies since I was about 12 years old, both in the parish that I grew up in as well as my current parish today.  Since the liturgies of this week are so important to me and such a part of my life, and since I have been in the mood for something a little different than the politics that I usually post on, I decided that I am going to create a small six-part series, beginning today and ending on Easter Sunday, on the liturgies of Holy Week, beginning with Palm Sunday and ending with Easter. It is something very different for this blog, and not what I usually offer and have to say, but since it interests me I have decided to go with it.
The series will consist of the following:
Holy Week forms the most solemn week in the Church year.  While many people who are less familiar with Catholicism would not necessarily think so, Holy Week takes precedence and has far more prominence than even Christmas.  For Holy Week celebrates what Christianity is all about, that Jesus Christ, who is the Son of God and the Word made Flesh, came into this world for the purpose of saving it from sin.  Everything that Christ did in His life was a preparation for the events that we celebrate in this week, the Passion, Death, and Resurrection.
The varied liturgies of this week are different from those found throughout the normal seasons and times of the Church year.  They are different because their purpose is to highlight and call attention to these events that have led to salvation.  The heart of the Holy Week liturgies lies in the Triduum, the three liturgies of Holy Thursday, Good Friday, and the Easter Vigil.  This past weekend at Palm Sunday Mass, the pastor of our church compared Holy Week to reading a book, and that so many read the first and last chapters (Palm Sunday and Easter) while missing the great story that lies in the middle.  To expand on that analogy, Palm Sunday becomes the prologue of the story of this week, and Easter Sunday is its epilogue, with the Triduum containing the main storyline.  The story is the greatest story ever told, one of God's great love for His people, love so great that He gave His Son to save us from ourselves.
There is always time for politics, and rest assured that my political commentary will return next week.  This week, however, I hope that you enjoy a different perspective.  If you are Catholic, I hope that these posts will give you a greater appreciation or some food for thought on the care and beauty that has gone into these ancient liturgies that commemorate our salvation.  If you are not Catholic, I hope that these posts will give you an insight into what we as Catholics believe, and how we celebrate in common prayer what lies at the heart of our faith.