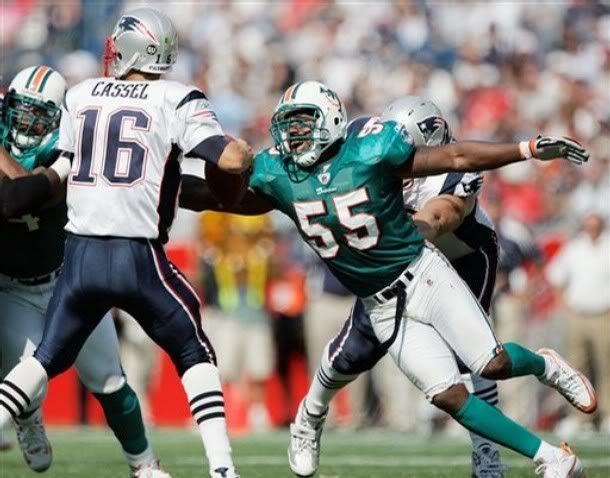 My two favorite sports to watch are football and the men's college basketball tournaments.  If the Celtics are doing well, then I'll watch the NBA playoffs.  I'm going to try once again to get into baseball this year — each season I get more into it so the trend line on the baseball-fan-in-me is good.  The Grand Slams are really the only tennis I watch.  So when you get down to it, I live my sports-life for football.
Earlier today, the NFL released its 2009 schedule and I'm pumped!  The Draft is also coming up in a few weeks, but I'm only interested in who the Pats pick up. 
Based last year's team records, the Miami Dolphins have the toughest schedule, while the Chicago Bears have the easiest.  The AFC East and the NFC South tend to have the toughest division schedules next season.  Just remember though, based on that logic the Miami Dolphins were supposed to be an automatic win on everyone's schedule, yet they ended up winning their division and having the biggest single season turn-around in recent memory!