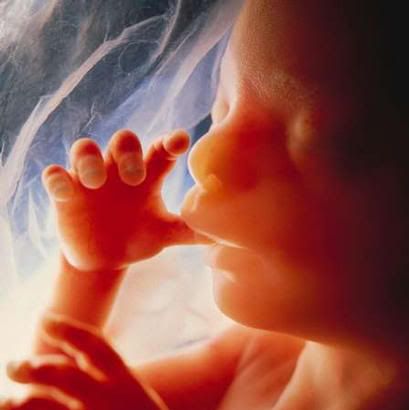 A nurse, Catherina Cenzon-DeCarlo, was forced to assist in a late-term, partial-birth abortion procedure at Mt. Sinai hospital on May 24th, even though she was ethically opposed to the procedure, being a devout Catholic and niece to a Filipino bishop.  Invoking the conscience clause (which protects people like her from participating in things like this), she asked to be taken off the procedure.  They did not find a replacement, claiming the mother would die if the nurse did not assist – ultimately she had to choose between her job and participating in the partial-birth abortion.
Turns out that the "health of the mother" argument was medically weak (like it usually is) since the patient wasn't even on basic medication for the condition she was experiencing.  It also turns out that the hospital had six-hours to find a replacement nurse for the procedure.  Plus, after filing a union grievance, she was denied access to her usual amounts of overtime — nurses are always needed for overtime.  Adding to that, Cenzon-DeCarlo has had constant nightmares since the procedure.  Thusly, the nurse has filled a suit against the hospital.
Here's the issue from my point of view:  the hospital could have found a replacement, the nurse had a legitimate claim under the conscience clause, the patient was not being "abandoned" as the hospital claims, and the patient's "health" was not in significant medical danger.
Does the Hippocratic Oath cover the child in utero?  To a devout Catholic like Cenzon-DeCarlo it absolutely does!  She's had nightmares and lost opportunities at work because she felt that the unborn child had value and resisted taking part in the unwarranted termination of that life.  Will the conscience clause even be a part of a new Obamacare universe?  Not likely, since Obama himself wouldn't mind ending the life of a child already born!