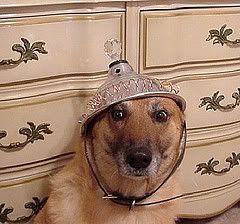 They have a name now:  "the birthers," those who believe that Barack Hussein Obama was not born an American citizen and according to Article II, Section 1 of the Constitution of the United States, should be immediately disqualified from serving as President, and potentially rescinding all of his actions while in office. 
They claim that no authentic birth certificate exists proving that Obama was born on August 4, 1961, in the State of Hawaii.  In October 2008, a birth certificate was produced, but Lou Dobbs recently fanned the flames of the controversy by referring to an uncited source who indicated that the original was destroyed by officials …the plot thickens….  However, Dobbs works for CNN so we can't actually expect him to back-up what he says all the time, but enough pressure is out there to keep this in the news.  Congressmen are hearing an earful from constituents who want this issue investigated more – look what happened to Delaware's Mike Castle!
Here's my take:  Obama's in, and for now has the legitimacy of office, winning the most decisive victory since 1988.  Trying to make all of that moot by such a Hail Mary pass distracts our energy from the more tangible issues at hand — Obamacare, our standing in the world, cap n' tax, state sovereignty, etc.  If there is something funny going on, then they've hidden it beyond anyone's ability to change the situation.  We may never know with absolute certainty the true answer, and should probably accept that for now.
This phenomenon reminds me of what the Left tried to do to Dubya — he was "selected not elected", he "lied"/kids died, he wanted Valerie Plame outed, random yet persistent whining about whatever regarding the Patriot Act, etc.  Each of these were done out of Leftist frustration trying to delegitimize a President with whom they had serious disagreements.  This "birther" phenomenon reminds me of that — Right-wing frustration about a President doing scary things.  As if  to say "If he weren't legitimate, we could change our situation immediately!" 
Sounds nice, and I do sympathize, but it's going nowhere and sounds fringe based on the current evidence – like something the Left would cling to in hopes of destroying a President they don't like.  Obama's people brought this on themselves keeping Obama's past so clandestine for so long.  It's just that as a conservative myself, this kind of controversy does nothing to advance the cause.