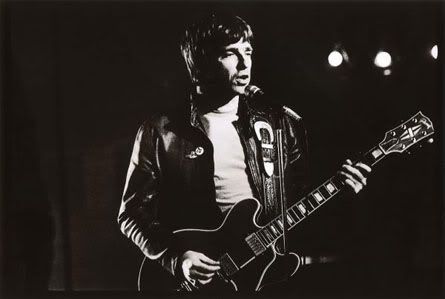 Noel Gallagher, co-founder and brother to lead singer Liam of the band Oasis, always had issues with one another – despite the great music they made together, they were always arguing and fighting!  Noel even quit the band for a short time years ago.  Their misbehavior on and off stage was considered by many to be somewhat part of the act – cocky "Bri'ish" drama that fans came to expect with occasional disappointments, cancellations, and early cut-outs. 
Well, this time it may be more permanent:  Noel has quit the band (again) but Oasis has canceled the rest of their European tour. It was made official on their website too, which is different than the other times.  This has been building for a very long time and may stick (until the opportunity comes sometime in the future for a reunion to make loads of cash). 
It's a blow to Oasis fans like myself, though I've understood that their best music was long behind them.  If you read the notes on their first three albums (far and away their best material) Noel wrote most of the songs:  ALL of them on Definitely Maybe, all but "Hello" on What's the Story, and ALL of them again on Be Here Now!  Without Noel, the talent level in Oasis is fatally diminished.  I guess time's up for this quintessential 1990s Brit Rock band who'd given us great songs like "Live Forever," "Supersonic," "Wonderwall," "Some Might Say," "Don't Look Back in Anger," "D'You Know What I Mean," "All Around the World," "The Masterplan," "Go Let it Out," and of course "Champagne Supernova" with many others.  Because without Noel, it just ain't Oasis.