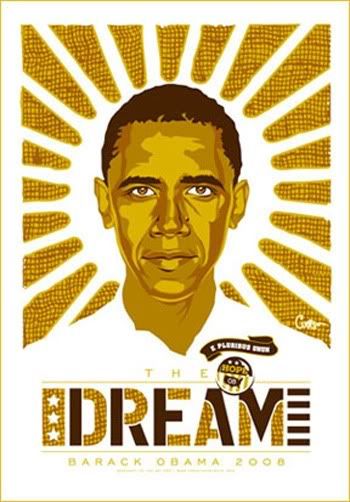 Barack Obama won the Nobel Peace Prize today.  Like you, I first thought it was a joke.  Then once my head cleared and realized this wasn't a joke, a simple question came to me: "For what?"  It's not like he's done anything worthy before or since entering office.  It seems like it was presented as a "what if" award rather than one of actual accomplishments.  The Nobel Peace Prize took a hit today.
Not in my book though.  Truthfully, an organization which will give the "peace" prize to communist Mikhail Gorbachev, terrorist Yasser Arafat and junk-science film sponsor Al Gore over people like Irena Sendler and many others will give this thing to anyone, so it's not like I completely respected the prize anyway.  However, I must admit that a stopped clock is right twice a day; the prize has gone to some true peace-makers in the past. 
Lately, however, there has been a distinctly anti-Bush trend to the winners over the last decade.  This seems no different.  Also, like his election, this choice seemed to be all about promise – what he "could" do, what he's "talked" about, and what his "story" means to the world.  In other words, naive platitudes without the benefit of experience with the side-effect of weakening our hand and the cause of free peoples everywhere. 
On the plus side, everyone's been having a field day ridiculing Obama on this one.  Surf the web — it's everywhere!  As usual, Rush was great today when he said, "[Obama]'s not only the first post-racial president; he's also the nation's first post-accomplishment president."  So true that the world's new Prince of Peace is meeting next week with his War Council which is likely to escalate the War in Afghanistan, praised brutal dictators on nearly every continent over the last nine months, and hasn't accomplished a single act of true peace-making aside from ordering a few pirates to die.  "Hope" never saved a child or ended a war – actions do.