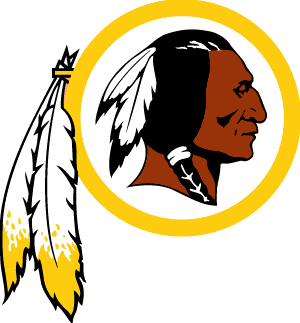 The Supreme Court has refused to hear an appeal from a 1992 case brought by Suzan Shown Harjo about the name of the Washington Redskins.  She and her fellows were upset that the team name and logo were offensive and wanted the franchise to change them.  While the lower courts have not made mention of the actual offensive nature of the team logo, the courts have inferred a statute-of-limitations concept, given that the team came into existence in 1967 and Harjo turned 18 in 1984, waiting almost 8 years to bring the case.  In other words, it should not have only been that offensive at the most expedient politically correct time.  The Supreme Court agrees.

As a tad American Indian myself (I can still trace back to the region and tribe), I have absolutely no problem with the name or logo. So, in the politically correct world of victimhood, my say actually matters then!  (Isn't that how their "logic" works?) American Indian warriors and braves are a cool, respected icon in the macro-culture.  I think it's a compliment which helps keep the noble aspects of American Indian culture alive in today's world.

What's truly offensive is the team's performance this season, which would do more than any legal case to bolster a name change!