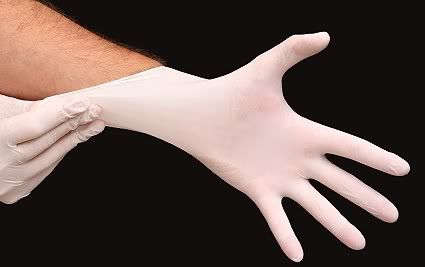 This is one of my more explicit posts… you've been warned!!!
I was recently tipped off about a story that has to be read to be believed.  Apparently "Safe School Czar" Kevin Jennings had once advocated some controversial recommendations for updating existing curricula across the nation:  let's try to teach our students as early as pre-school about the joys of "fisting!"
Just so you know, Jennings is also the founder of GLSEN (Gay, Lesbian, and Straight Education Network, pronounced "glissen").  I would have thought that GLSEN would just stick with tolerance and understanding one's feelings at young ages as a focus, rather than the subtleties of certain unhealthy pornographic acts before they're able to go through the night regularly without an accident.
But that's just me.
That this guy Jennings even has a job in the Obama Nation is not surprising, but adds another layer to this Administration's disturbing tapestry of odd characters in a position to influence policy.
On the other hand (no pun intended) I'm not sure how "safe" my child's school would be if we taught them the joys of "fisting" in Kindergarten.  What happens if a kid tries it a recess with a friend (I'd hate to have to write that one up to the principal… Yes, Mr. Principal, (gulp) I caught them red-handed!)?  How about teaching the joys of ending up in diapers by age 35?  "What can we do to make Depends undergarments cool to today's pre-teens interested in fisting" should not be a conversation taking place in any elementary or secondary school.  Jennings has no business having an influential government job and Congress should refuse to appropriate his salary.
H/T: Gateway Pundit who's had tons of coverage on this issue.