No, this isn't a joke:  Iran has been appointed to the United Nation's Commission on Women's Rights.  Yup, the people who do this: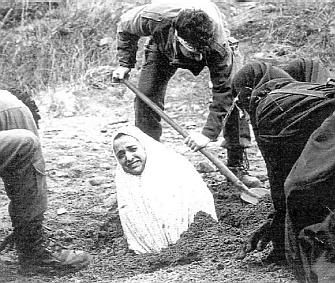 No wonder she's being buried alive, look at all the skin that's showing!  I mean if you can see a woman's mouth what's next?  You do the math — pretty soon she'll ask for the vote!
I guess we can chalk this up to #1,979 as to why the UN is ridiculous.