While being one of the weaker Star Wars movies in retrospect, commemorating of the 27th anniversary of Return of the Jedi is special.  For one, it was the first Star Wars movie that I was old enough to see and remember in the movie theaters.  I saw it three times over the summer of 1983, which was the summer before I started first grade.  Let me tell you — it was awesome!
As I got older, there was another legacy for which I give my praise and thanks to George Lucas.
Thank you, Uncle George for this: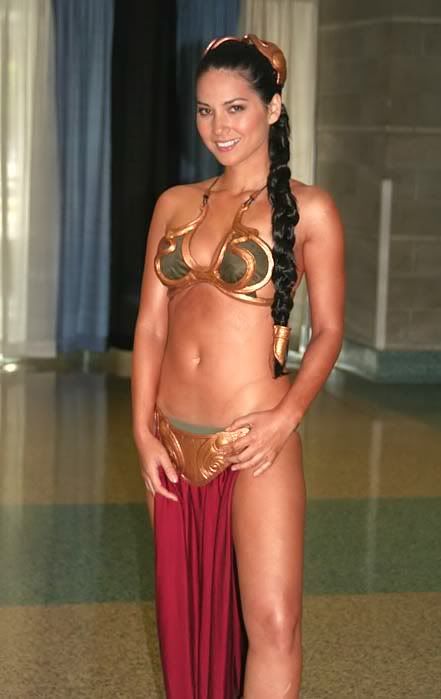 There will always be a "Slave Girl" at Halloween parties forever, including this girl, Olivia Munn, who was not even 3 when the movie came out.  For that, we are eternally grateful.