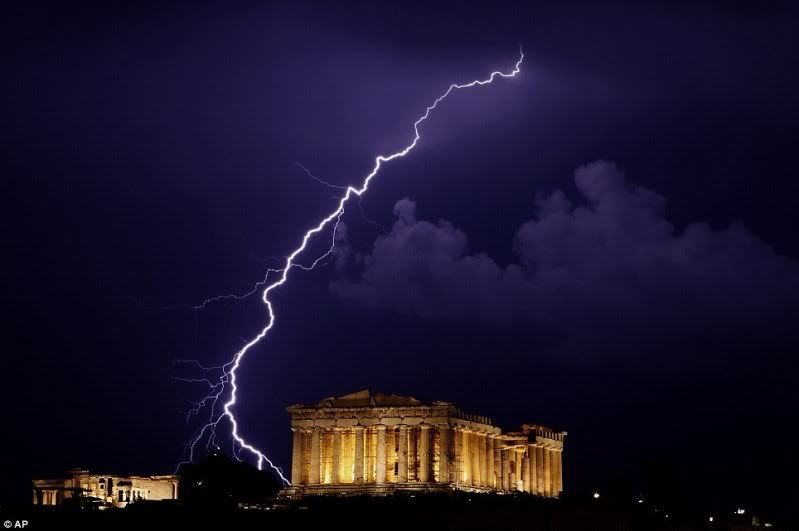 Greece had 2010s fifth general strike today as around 9000 workers walked off their jobs to protest the austerity measures which will pinch their pensions and alter their cozy labor laws.  Another 24-hour strike may happen tomorrow targeting the tourism industry.  The Greek youth simply don't want to face reality and are being riled up by self-interested unions and leftist organizations who generally see this crisis as their opportunity to impose another communist experiment (sigh).  FYI to you radicals — it won't work, it never does, but of course this time it'll be totally different, right?
Greece's debt to GDP ratio appears on the US Debt Clock website (which, if you've never seen, should scare the hell out of you):  Greece's public debt is 124% of GDP, while their external debt is around 172%.  That's completely unsustainable, Greece now knows it and has started acting accordingly.
However, as the welfare state babies whine and tantrum more loudly, could these strikes and potential violence spread?  Did you see anything from the G20 Summit in Toronto this past weekend?  Different country, same basic premise from the noisy fringe.  We'll be keeping an eye on these developments as they unfold.  I'm apprehensive about the direction Greece may take in their next national election.