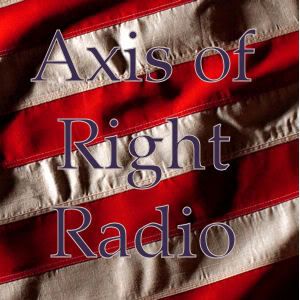 Episode #7 of Axis of Right Radio is now available. In this episode, Mike, Ryan, and Sal discuss the firing of Stanley McChrystal, Obama's incompetence with his handling of the gulf oil spill, and the 2010 Senate elections.  Sal also goes off on the U.S. Census bureau for the 40+ page American Community Survey that he is forced to fill out under penalty of fine, and all three rail against the 4th branch of government, the federal bureaucracy.
As promised in the podcast, here is a link to the infamous Carley Fiorina ads, Babs the Blimp and DemonSheep.
Axis of Right Radio is available on iTunes, or you can subscribe to the podcast via RSS here.
You can also listen to the show right here: