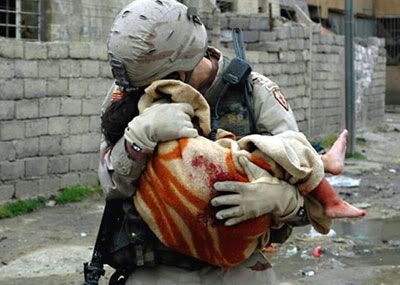 It's been about seven-and-a-half years since Operation Iraqi Freedom set out to inflict "regime change" on Saddam Hussein and rebuild a war-torn Iraq into a functioning state.  Early this morning the last official combat troops entered Kuwait, leaving Iraq, ending America's combat role.
That's not to say we're done by any stretch.  We're doubling the private security apparatus and leaving 50,000 troops in Iraq in a non-combat/training role.  When the official complete withdrawal takes place on December 31, 2011, we'll still have about 7,000 private security guards hanging around — there's bound to be some mischief in the coming months and years.
Nonetheless, this is a great sign that we are winding things down after spending nearly $1 trillion and losing roughly 4,400 dead and 32,000 wounded, as we truly begin leaving Iraq to the Iraqis and withdrawing with honor from a position of strength at a time of our choosing.