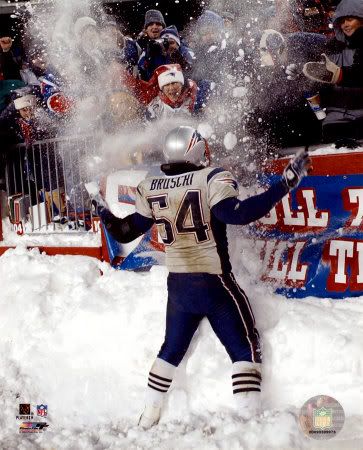 Ah, football.
Rooting for the Yanks, Celts, Hammers and the Irish is cool and all, but it ain't real American football!  I've felt in a kind of sports limbo since February.  Sundays were empty.  The late Douglas Adams' "long dark tea-time of the soul" often hit about 3pm on those Sunday afternoons, but not today — the universe is back in sync!
The 2010 NFL season officially opened last Thursday, but today was when the bulk of the games were being played.  There's been plenty of super plays, great hits, crazy injuries (did you see Eagle Leonard Weaver mess up his leg?  Ouch!), controversial calls at the expense of the sad Detroit Lions, a little drama from Randy Moss, and a shocking loss by the Super Bowl runner-up Colts to the Houston Texans.
We're not done yet — one more game tonight and two more before it's over Monday night.  The Patriots won decisively over the Bengals 38-24, so I am pleased.  It's great to have pro-football back in swing and as great as today was, it's going to be on again next weekend too.