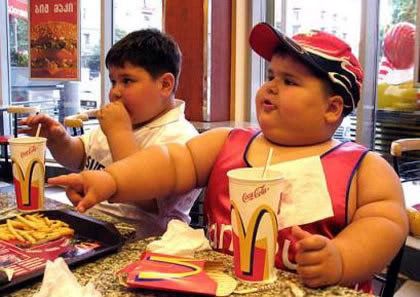 It's true:  at least at this moment, there are more Subway restaurants than McDonalds around the world.  Is this a sign of the end times when a chain once affectionately referred to as "FeetWay" (due to the odor) when I was a teen can outnumber the greasy goodness of a processed hamburger with fries along with a mildly gelatinous shake one always looked forward to as a kid?
Probably not a sign of the apocalypse.
However, McDonalds has had a major image problem since Super Size Me burst on the scene in 2004.  On the other hand, Subway's Jared Fogle had a great story (the first 7,000 times I heard it), making the franchise.  There's no denying the perception:  at McDonalds you get fat;  at Subway you can eat your way to a healthy waistline.
Name recognition and their ability to adapt will keep McDonalds a dominant force in the fast food market (unless Michelle Obamasaurus comes too near).  However, the Subway news was a bit shocking — I had no idea Subway had so many restaurants all over the world!
At the end of the day, until some socialist rubes start calling for an end to "Big Sandwich" all is well in fast food land.