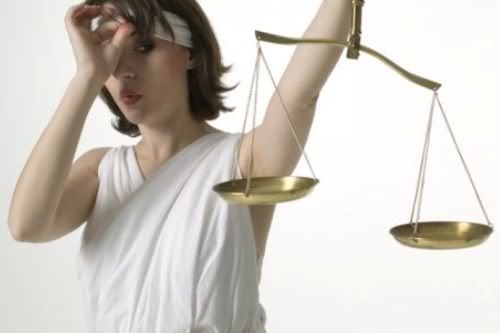 On the heels of the "Casey the Punisher" craze, the Holder Justice Department has sought to clarify how the federal government will deal with bullying:  to investigate or punish incidents based on one's protected status.  As an overweight white kid, Casey would not fit the mold.  Also, Casey's incident wouldn't warrant any kind of federal attention had it taken place in the US because both participants were white and apparently not disabled (at the beginning of the fight anyway!).  Like the concept of a "hate crime", it's not the nature of the crime, it's whose protected class was somehow harmed.
Yet another instance where the Holder Justice Department doesn't seem interested in "equal protection" or "due process":  remember that Arizona apparently can't protect its citizens from violence and foreign intrusion;  the clearest case of voter intimidation I've seen since videos from 1965 won't be prosecuted since the Black Panthers were involved; and now it seems federal hate crimes laws may extend to the playground, but only protecting some kids under some circumstances.  That should help "insure domestic tranquility", right?
Holder and the whole Obama Nation continue to be a complete disaster.