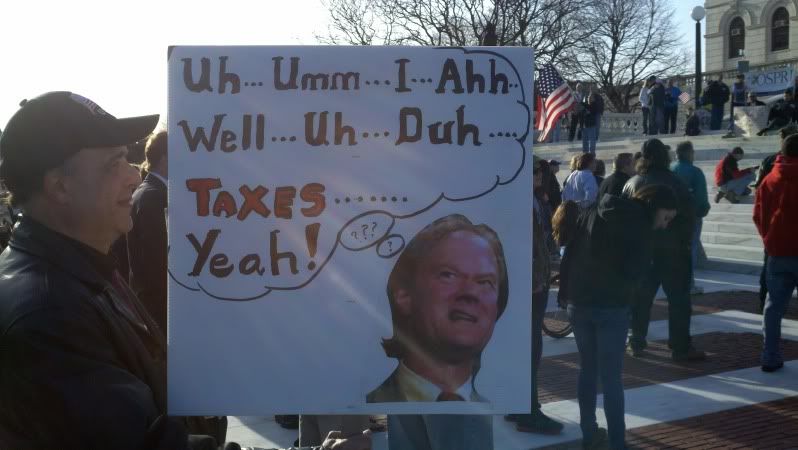 Today is the liberals' Fourth of July. What better way to celebrate than going to a tea party? I'm at the rally at the Rhode Island State House, and I have to say, I'm impressed. Even in a non-election year in one of the most apathetic, Democrat (it isn't liberal) states in the nation, it's a decent sized-crowed. And we're the ones who work for a living.
What good will it do? Who knows? Governor Gump probably thinks its some sort of concert, but the tea party was worth attending. That thick old lady Rhode Island accent is hilarious when coming from a conservative.
UPDATE: I took a couple of pictures with my cell phone.   There were two counterprotesters on the outer edge of the crowd.  To their credit, they were polite.  But as you'll see after the jump, they were also what you would expect.  I mean "where's the beef?"  That slogan worked wonders for Walter Mondale, I guess.