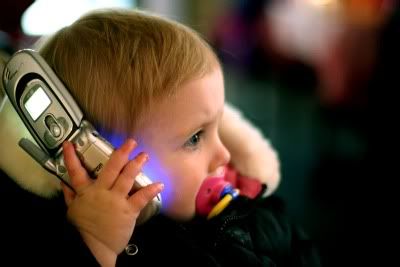 The World Health Organization has determined that cellphones are possibly carcinogenic, meaning that they emit a radiation which leads to cancer.  Cellphones are now in the same class as DDT and gasoline engine exhaust.
I happen to think that a device emitting/receiving a powerful radio wave pressed up against our ears for hours a day is bound to cause some anomalies in the estimated 5 billion cellphone users in the world today and will likely lead to some lawsuits thirty or forty years from now from those poor unfortunate souls.  Think of it as the 2050s version of the old "big tobacco" lawsuits.  If I have to, I'll get in on any class-action action.
Is this and subsequent reports going to change your cellphone habits?
Me neither — tell me when the warnings finally stop people from smoking, a behavior absolutely linked with certain death!
In that vein, I've also heard of a certain remarkably common behavior that for most people results in heart failure, the constant threat of emotional loss, and the potential for a huge list of pathologies, accidents, financial strain and general uncertainty.
That behavior is called "life", which can also lead to some really awesome things too if you let it!  Right now my cellphone makes my life a little more awesome.  I'm keeping it.