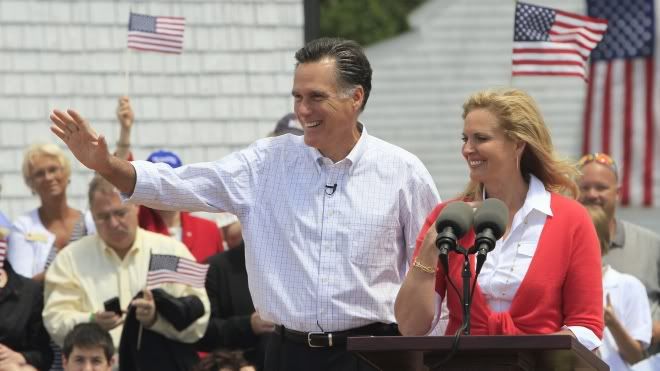 Mitt Romney made it official today by declaring his intentions to be the Republican nominee who will try to topple Barack Hussein Obama (mm mm mmm) in 2012.
Romney has many advantages in regards to early money, name recognition, and having "a Presidential look" (whatever that means, people nonetheless say it).  Also, if historical GOP trends continue, he will be the nominee — Republicans have a nasty habit of nominating the man whose turn it is.  In this cycle, that is Romney.
Unfortunately, Romney panders, oscillating between different positions often in his career, demonstrating a weak, unprincipled tendency which is what's generally wrong with the GOP establishment — of whom Romney will likely be their guy.
Would he be a better President than Obama?  Hell yeah!  Will I vote for him in the primaries?  Not a chance.