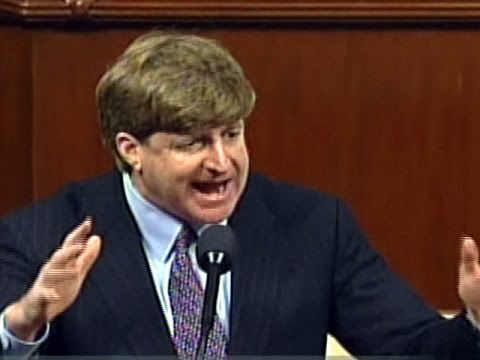 I thought I moved away from Rhode Island — away from those insane drivers, away from its hopelessly broken economy and politics, away from its hodgepodge of mentally handicapped voters, and most importantly away from the Kennedy's!
Unfortunately, it was not to be.  Former RI Congressman Patrick Kennedy married a Jersey-girl and plans to move to Brigantine, NJ, on the shore in South Jersey near Atlantic City.  Little Patches moving down the shore… ugh.  However, Jersey's big enough and he's south enough that I might not hear anything about him.  One can hope.
Not for nothing, but putting a "recovering" drug and substance abusing Kennedy within 20 minutes of the biggest, wildest casino action in the Northeast does not bode well.  I'm just sayin' Southern New England is boring and more safe for him.  He should go back.  Please.  Go back.