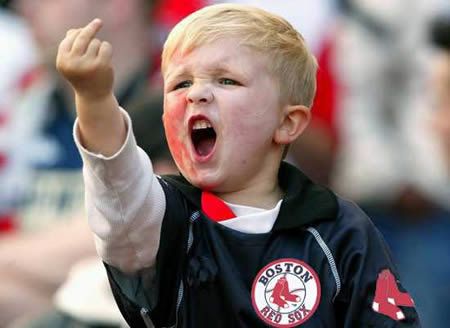 Terry Francona, manager of the Boston Red Sox, is not having the options on his contract extended for next season.  That's a nice way of saying "you're fired" after an absolutely historic September collapse for the Boston Red Sox, who from May to August scared just about everyone in the MLB with their prolific offense and ability to wear down opposing pitchers (you know, the way the Yankees usually are).
Sports, like politics, is often played with a "what have you done for me lately" mentality.  Francona led the Red Sox to their first World Series win in 86 years, only to repeat that feat three seasons later.  He will be forever a Red Sox legend.  Let's face facts — it wasn't all Francona's fault in watching a really talented Sox team go 7-20 in the month of September.  This historic collapse for a Wild Card leader was a whole-team kind of effort.  However, given the circumstance Francona is the obligatory scapegoat.
However, the Sox' attitude is sounding rather spoiled.  Francona has contributed greatly to making Boston competitive again and should be respected more by the organization — at least fire him a few weeks from now!  If the Sox' next World Series win happens to take place in 2093 (86 years after their '07 win), then we'll all know what irked the baseball gods.