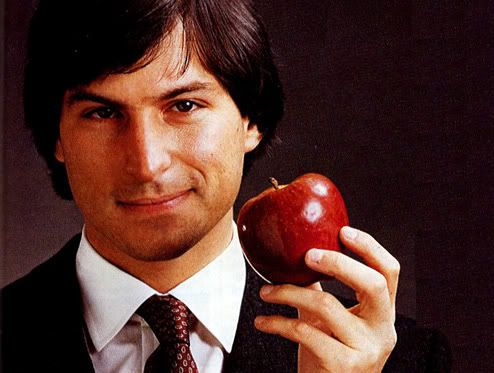 Yesterday, Apple announced the passing of co-founder Steve Jobs.  Jobs likely died of complications from his virulent pancreatic cancer, though no official cause of death has yet been released.  He was only 56.
Steve Jobs' social, economic, and even political impact cannot be overstated.  Starting Apple from his family's garage back in 1976, Jobs and Steve Wozniak pioneered the personal computer revolution.  Democratized in a practical sense by Microsoft in the 1990s, the personal computer and the Internet it carries defines our age and wouldn't have developed the way it did without Jobs.
An entrepreneur in every sense, Jobs faced the highs of success and the lows of failure head on, truly embracing and experiencing what drives people from all over the world to come to America — a person with an idea and a willingness to work hard and take chances can make it big, even change the world.
The Mac, Pixar, the iPod and iTunes, the iPhone, the iPad:  everyday things Jobs created and/or marketed that were game-changers.  He was also more than an innovator, he was intuitive in how he imagined people using computers.
An innovator, a pioneer, an entrepreneur — may Steve Jobs rest in peace having made a positive mark on humanity.