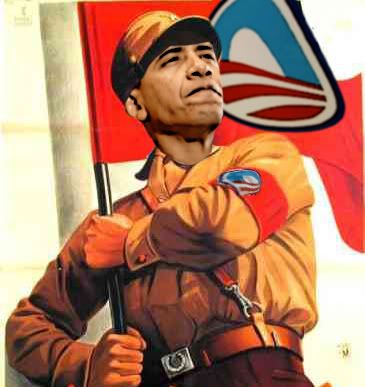 President Obama made a speech today in Osawatomie, Texas Kansas, laying out his statist vision of America wrapped up in class warfare galore.  This is nothing new from a man who has done nearly everything within his power to divide and subjugate the people of this nation by attempting to grind our wills into submission bit-by-bit until we reach a point where we one day accept this economic quagmire as normal.
Read the links or watch video of his remarks for the details — it would be too lengthy, and (let's face it) redundant to mention here.  However, Obama's evoking the name of Progressive Republican Teddy Roosevelt was interesting, especially in a place commemorated by TR because of a skirmish back in the tumultuous 1850s starring radical abolitionist John Brown (not a Democrat).
TR was a progressive.  Progressives imbibed the Democrat Party with its socialist tendencies about 80 years ago and laid the foundations for the sustainability and entitlement crisis we as a nation face today.  Obama unambiguously planted himself on a branch of that intellectual tree, which isn't good for the nation's prospects if he's re-elected on that statist plank.
Also, Osawatomie itself symbolizes the sometimes violent struggle between those who want to control men's lives and those who want them to be set free.  Obama's venue choice was a bit odd given that the Democrats were on the wrong side of the whole freedom/liberty issue back then too.