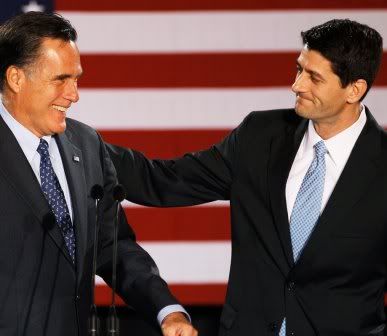 Wisconsin Representative Paul Ryan will become the Vice Presidential nominee for the GOP in 2012.  Mitt Romney apparently narrowed down the choice by August 1 when Romney returned from Poland.
I've loved Paul Ryan's politics for years now.  Why not?  He's an unabashed bold articulate conservative who's unafraid of the left because he's got facts on his side.   His selection puts Wisconsin in play, excites the Tea Party, effectively articulates basic conservative ideals to independents and undecideds, gives Joe Biden serious agita over the upcoming debate, and potentially traps the Dems into actually talking about the economy since those are the only issues from which they could potentially hit Ryan. 
Plus, Obama hates Paul Ryan and I love that.  Can't say I love the random mid-August Saturday morning announcement, but I can't be happier with the pick.