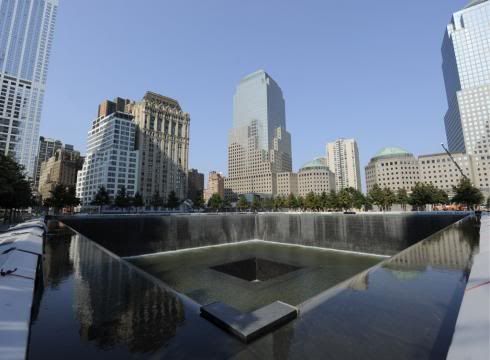 It feels so strange that over a decade has passed since the 9/11 attacks.
Since then we're safer, though perhaps a bit more complacent.  Our soldiers, first-responders, and law enforcement still do great work in keeping us safe and staying vigilant.  Complacency kills — today reminds us of that.
But time moves on.  The Freedom Tower is nearly complete and the Flight 93 Memorial is coming together.  Bin Laden is dead, while al Qaeda is more of a brand name than anything else these days.
Passing the decade mark since that day, we need to think about the telling of this event — its place.  I was 23 years old on 9/11, spending my days as a long-term substitute teacher looking for full-time work which I'd eventually find that Fall.  I won't forget that day — even now I still feel a small pit of anger every time I see the planes hit or the buildings fall.
However, my current students were five only years old that day!  In a few years, none of my students will have remembered 9/11 — those currently starting the fifth grade were not even born.
What will they learn about America's "National Day of Service and Remembrance?"  What lessons will we have taught them?  What is 9/11′s context?  It's still hard to answer these questions eleven years removed.  Time will tell.
Our thoughts and prayers still go out to those who lost loved ones that warm cloudless Tuesday in September when everything changed.