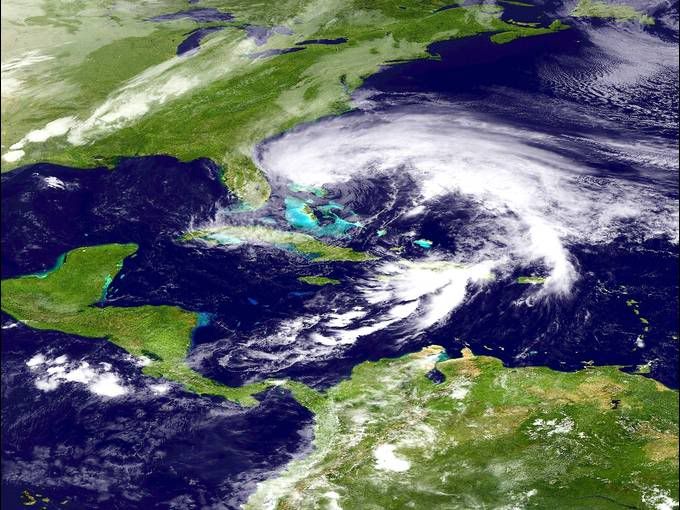 Hurricane Sandy is forecast to nail the Jersey Shore sometime tomorrow night.  As you can imagine, the supermarket shelves are bare, many stores are closed, and a general sense of excited panic has gripped the Garden State.  Governor Christie is on TV every few hours telling us to use common sense and not to be stupid.  I'm out of work until at least Wednesday morning since my district decided on preemptive cancellations.
Still some see non-weather related implications since this storm is hitting so close to Election Day, which could impact turnout.  It's possible, depending on how long the storm lingers and where it ends up.  I think it would impact the Dems more, since their union stooges have to truck people in to vote just to keep things close.  If somehow the shuttles are disrupted, the Dems could be doomed…  Ha!  Not likely since the storm seems to be set to hit safe blue states anyway.  If the Obama folks are worried about turnout mattering so much, then the storm should be the least of their worries.
I'll let you know how the Sandy ordeal turns out once power is restored and my Internet is up and running (sooner than later I hope!).  Good luck if you're one of the estimated 60 million impacted by Sandy!