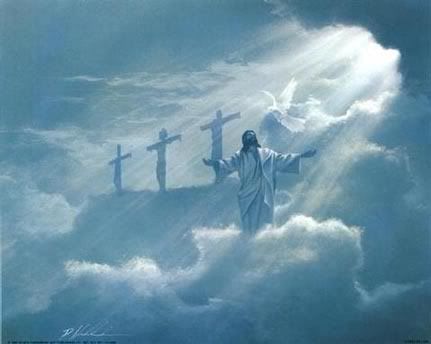 If it's the first Sunday after the first full moon after the beginning of Spring, it must be Easter!
Hope you and your family have a great one!
Unfortunately for Christians nowadays, we live in perilous times.  Not only is the Obamacare contraception mandate a brazen attack on religious liberty, the language all over social media lately regarding the gay rights debate is filled with anti-Christian vitriol.  The well-documented War on Christmas hasn't subsided, plus now there seems to be a budding War on Easter!  Atheists promote their intolerant view of religion by attacking religious elements of the culture with which they disagree.  The pop culture often engages in various forms of ridicule, even today on Easter.  The attacks are incessant.
Agreeing to disagree in a pluralistic society — what a novel idea!  Too bad the last remaining socially acceptable bigotry in the United States happens to be being anti-Christian.  Christians are used to persecution, though, but it's disappointing when it happens in a nation partially founded on the principles of religious freedom and expression.
Something to ponder on this Easter Sunday.