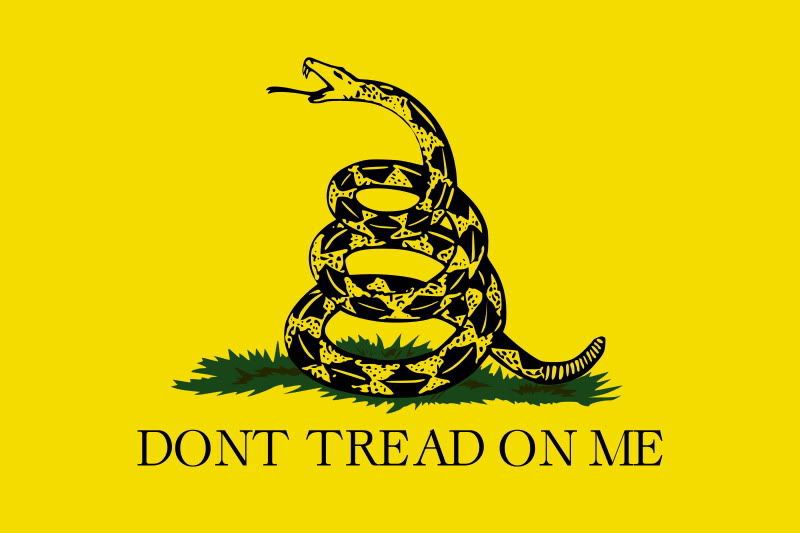 New Rochelle, New York, is facing a lawsuit by a veterans group over that city's ordering down of the 1775 Gadsden Flag from the city's armory, saying that flying the flag is making a "political statement."
Of course it does — with such broad reasoning, so could the American, New York, or New Rochelle flag!
In this case, "Don't Tread on Me" has been an American military and political motto since before we were an independent country.  It was and still is a symbol of resistance to an overbearing government and the citizen-soldiers who keep tyranny at bay at home and abroad.  The Tea Party has adopted the flag for that very reason, which is (I'm sure) the reason why New Rochelle's city council ordered the flag down.
The veterans bringing the lawsuit said that the flag is meant "to honor the veterans who have served and died for our country under the rattlesnake image and the words 'Don't Tread on Me' since the American Revolution."
They are correct.  First of all, the Gadsden flag is not the Confederate flag, and secondly, it shouldn't be treated with such disdain by ignorant city officials who don't understand their own country's history.  I'm glad to see some push back on this.